How to get Weight Watchers for free. Really!
Deal of the Day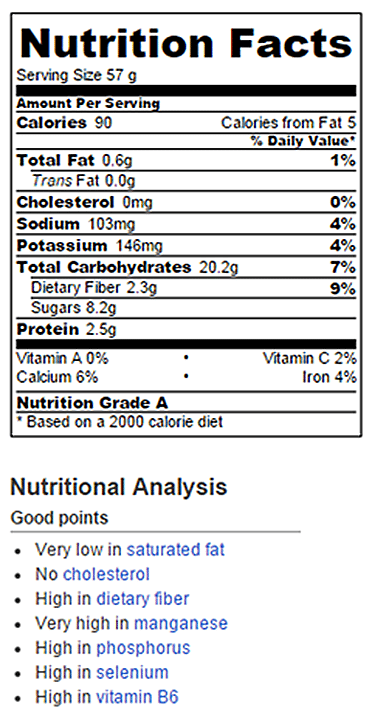 I used the calculator above and it says I need 39 points a day. If I'm too tired or lazy or sick to go to the gym, I'm too tired or lazy or sick to get chips. Thanks for the tips, am staying at the W. I have browsed your site several times in the last year and finally decided to take the plunge. Carrie, Sorry about that! Thanks for the links! Wish me luck, I'll need it!
Have a question?
Get to Know Us. English Choose a language for shopping. Amazon Music Stream millions of songs. Amazon Drive Cloud storage from Amazon. Alexa Actionable Analytics for the Web.
AmazonGlobal Ship Orders Internationally. Amazon Inspire Digital Educational Resources. Amazon Rapids Fun stories for kids on the go. Amazon Restaurants Food delivery from local restaurants. Thanks for the great info. I look forward to becoming more acquainted with all you offer. I found that my best diet strategy is no second helpings. That way I get to eat whatever I have prepared for the rest of my family.
If I get the urge for something I probably shouldn't have I will have a small taste then walk away. I lost 22lbs starting Oct. Having a scale would be very helpful as I'm not sure I always eat enough meat. Thanks for the great contest and wonderful post. I've been considering rejoining Weight Watchers for a couple of months now. Much easier said than done, but something I try to practice regularly.
I HOPE this is my best strategy! I haven't lost my weight yet I think your site will be a great help! Carbs are my downfall and if I can keep them under 50 and fill up on fruits and veggies I feel much better. Thanks for the giveaway. I also track and found that I have to eat at least 2 pr 3 points of the 35 extra every day.. I have cut out beef and pork totally from my diet but mostly due to digestion issues and substitue ground turkey and I have also cut out sodas.
I do give myself a free day from time to time so my body doesn't think "I'm dieting". Its also great to be able to go to great websites and get grat new recipes. Once I made up my mind to change the the way my family eats then it became easy. Water is my best friend as it keeps you filled up when you think your thirsty. I also bought the measuring spoons from WW and use them daily. I will go ahead and measure out lunch for the next day before I set dinner on the table, that a way its less for my family to eat cause I also measure out my food and put it on the plate before I put the rest of dinner on table, then I don't have to worry bout.
I also went from using a large dinner plate to using the size plate the is bigger than the salad plate but small than the dinner plate. I limit my bread, pasta and forzen dinners even WW so that I don't get the heavy feeling and I no longer eat bread if I'm having some kind of starch.
I plan all of the meals even when we go on Vacation based from my WW cookbooks and even if it is a regular recipe I convert it to WW way. It is the most wonderful program I have ever used to lose the weight and I wonder why it took me so long to go.
I lost pounds on Weight Watchers. I have since become obsessed about healthy cooking and started a blog as well. Please do not include me in the give-away, I have a scale and wouldn't want to win and have someone who needs one lose out. Wow, I decide to get back on WW for the new year and then I stumble onto this post! I get bored of foods easily so finding new recipes that are tasty and healthy really keeps me going.
My best strategy for weight loss is to NOT eat the leftover food on my kids' plates. The points actually count ; and add up wayyyy too quickly! Yes, it means the food will be wasted, but at least it won't end up in my tummy and on the scale! I'm just starting back on WW after a 2 year hiatus having twins, and finding this site has been invaluable! Thank you for all the recipes and inspiration!
I'm trying to get back on track after a slow slide up in pounds the last couple months. Exercise is key to maintaining, and I didn't do that consistently enough. My best strategy for getting to a healthy weight is attending weekly WW meetings and weighing in there. I've tried doing this on my own and it wasn't successful. For me, I need to attend the meetings stay for the message and have someone else record my weight. I don't know why just logging it into the website doesn't work for me.
Great post by the way! And I subscribed to Feedburner so that's 2 entries for me. Karen d8t8k at aol dot com. I have been reading your blog and getting your veggie ventures emails for awhile now, and Ilove them, and your attitude!
Your WW post was just perfectly needed for me, as I have just gotten back up on the WW horse after a little fall. I read the post 4 times and will probably print it and put in in my purse. Iloved reading everyones tips!! I use several recipes, but always lots of veggies, fiber and low sodium. Sometimes with a little low fat meat.
Thanks for your blog! I am also a WW lifetime member. I have gone up after my daughter's wedding ushering in the holidays. No matter what, even if it means grabbing a portion of walnuts at the end of the day to get you there. Eat your exercise points, eat your extra points and eat your daily allowance - just really try to eat them in foods that contribute to your health and not junk food.
I don't own a car and walk everywhere plus go to the gym everyday. I also brush my teeth after I'm finished eating so I'm not tempted to go back for more or eat between meals. Oh and I subscribed via email! I eat half a sandwich, half a bagel, half an english muffin, instead of the whole thing. If I prepare a whole sandwich etc, I feel like I have to finish it, but after a half, I'm actually satisfied.
This helps a lot around the holidays when there are so many sweets around! We don't even tempt ourselves and keep healthy, filling snacks around- nuts, dried fruit, fresh fruit, etc. We also try to cook from scratch as much as possible. My latest strategy which I unfortunately did not follow this past December is to keep tracking points on most days, even if I take a couple of single holiday DAYS off. My downfall last month was deciding not to track my points for several weeks at a time just because it seemed too hard to figure out points at the occasional staff party, church dinner, etc.
I just kind of gave up ahead of time, and paid for it in pounds. Now I have to re-lose what I already lost once. Time for a fresh start. My best strategy is regular exercise, pure and simple! When I run every day during the first half of my lunch, I'm less hungry for the entire afternoon, I crave fresh fruits and veggies all the time. If I'm stressed over school and start craving sweets late at night, I'll run up and down the stairs or do a lap around the house or just do jumping jacks rather than mindlessly eating while half-heartedly studying.
I just signed up for your Kitchen Parade subscription. I have been enjoying the emailed recipes from Veggie Venture, and didn't know about the Kitchen Parade side of things.
Looking forward to more great recipes! My best strategy for achieving a healthy weight is manyfold: With a small portion of meat and several healthy vegetable dishes, I feel like I'm eating a lot. Instead I keep track on a website called SparkPeople. It does make a difference. I don't love cardio work, but I do about 15 minutes three times a week, but what I've found I love is yoga. If you get into a vigorous yoga class you'll be feeling fine.
Thanks for the contest. I've lost 55 pounds by counting points so I know it works! This way I can still enjoy treats and special foods without doing too much damage. Cheryl phantomcg at AOL dot com. Thank you for a great site. It is very inspirational and has terrific recipes. I am a vegetarian and really appreciate a site like yours. Seriously though- It is a lifestyle. And a good healthy one at that. I lost 40 pounds once on WW so I know it works. Perfect timing for me and this post.
I'm going back to WW tomorrow. Wish me luck, I'll need it! I'm already an e-mail subscriber! I'm a facebook fan but I'm starting to feel more like a stalker ;. My best way to stay on a diet and to actually lose weight is to reduce portion size. It is so easy to take more food onto your plate than is an actual serving size. Measuring is one of the best ways to do that. That is why a new scale would be so helpful.
My best strategy for achieving a healthy weight is to take inspiration from my children! All 3 of my children ages 18,19 and 22 are lifeguards and are very into good health and exercise and they have all come to value the part that good nutrition plays in living a healthy life. My 19 year old also works retail and he says he is shocked and saddened to see people that come into his store so physically out of shape.
In fact he has given up any fast food and sodas! My children have inspired me to attend to these creeping pre-menopausal pounds! Thanks for the contest and for the wonderful website and with all this WW information and advice, I know I will be able to succeed in shedding this extra poundage! Writing things down is essential for me. I lost about lbs. I maintained for awhile and now am 0 lbs. I am doing a weight loss contest with a bunch of friends and we even have a blog about it. Sad to say, I don't have much of a best strategy.
I am looking for help with weight loss, which is how I found your blog. I hope it is a source of inspiration and motivation. Reading through these comments has helped me start to look at things differently, which, I believe, will be a good start. And I'd love the scale.
I have a HUGE issue with portion control, and the scale would be a definite aide in getting that under control. I was blessed with an amazing metabolism until I hit I have put on about that many pounds in a very few years. I love the Weight Watchers points system, and your recipes are wonderful. Who knew 1 point could be tasty!? I have discovered though, as have many others, that portion control is key. Measuring serving sizes has been a real eye opener! One realizes very quickly that one entree at TGIF's or similar might feed a family of 4.
I agree with all that you said Alanna. Two additional things that tend to help me: The main thing is to make sure I track what I eat.
Yesterday I stopped by Borders Bookstore and picked up a small spiral bound Diary with each page dated for every day of the year - one date per page. I am tracking my daily intake of foods, weight watcher points, fat, fiber, protein, and water in it. I made a pocket to keep my points slide in; it is small enough to slip into my purse so that I always have it with me.
Here is where you can see a photo like the one I bought: And - Happy New Year! Thanks for your great vegetable recipes and for hosting this contest! It keeps me accountable and helps me judge how I'm doing.
My best strategy for maintaining a healthy weight is to bring lots of healthy snacks to work! Kristi dot Fogle at Gmail dot com. Thanks for Kitchen Parade. What a great resource. My best strategy is: Have healthy foods, especially frozen home-made WW food ready and available. First off, Thanks for this amazing blog! I love Veggies, and your recipes are always just what I needed! It is amazing how much weight you can lose by cutting out the gluten!
My best tips for keeping with Weight Watchers are not a lot different from yours- eating a lot of veggies, having snacks on hand for when I'm starving so I don't scavenge something that's not on my plan and planning my points before eating. I've renewed my weight watchers goals recently and am trying to eat on smaller plates, as I've heard that helps too. My best strategy used to be just to eat less for a few days.
Well, now that I have hit my mid-forties, I need to find away to not eat all those extra yummies in the evening AND exercise. Living in the Northern part of the country makes it even harder, because once the high temps are only in the 20's or less - it gets real hard to get out and walk and the weight comes right back again. But I'm not giving up. I try to eat veggies and fruit, daily. Mostly, if I've gained a few lbs, I just eat less for a day or two My best strategy is to become totally immersed in the program I'm following, so I read cookbooks, plan meals and exercise fanatically.
And now that I have to lose those same ten pounds again for the nth time, I'm going to give WW a try. I'm also getting bored with the treadmill, so I've been snowshoeing in the backyard in the morning before the kids get up for school.
The dog likes the exercise too! My best diet strategy was for my husband to join weight watchers and understand the diet - which he did today. I was looking for the weight watcher soup recipe and that was how I found you wonderful blog.
Have been reading all your tips and am very inspired right NOW My best weight loss strategy is exercise. Whenever I exercise regularly I start losing weight. The problem is, I also regularly get injured I have bad knees and feet from a previous life as a dancer , slack off in order to heal, and the weight comes back. I posted on my blog and will do the same on a couple others I have. Right now it's my sister. Every evening we email to eachother our food and our exercise. It's seriously been the best trick yet!
I email points, she emails calories, but either way we are writing our food, tracking it and being accountable. It's also a helpful way to see what healthy meals the other has prepared! If I'm putting that much effort into it, I'm sure as hell not going to negate it all by pigging out!
It's working so far, anyway Also to not get to discouraged when my friend loses more weight than I do. Weight-loss is a personal journey with personal results. My best died strategy is to eat my veggies and drink a glass of water first and then eat the rest of the meal. Being honest about portion sizes and tracking! This includes all the "tasting" while cooking! Also drinking more water which I always forget.
It is when I get truly disgusted with myself that I run for the chocolate and slurpees! Thanks for the giveaway, Alanna! If I didn't KNOW my girlfriends were waiting for me in the early morning darkness, I would probably crawl right back into bed. I posted on Twitter! I forgot to put my email in my first comment. Hopefully if I win on that comment, you can find me via my blog link.
Thanks again for the giveaway! I've lost 94 pounds on WW since October, - and still losing! Our recipe list contains breakfasts, lunches, dinners, and snacks with only clean, whole ingredients…and each one is guaranteed to keep your Points in check!
This flavorful mini-loaves or muffins are much more exciting than your standard banana bread and contain chia seeds! Our version includes all of the yummy sweetness without any refined sugars or artificial ingredients.
This simple, savory breakfast is perfectly portioned and can be prepped the night before to allow for a quick breakfast the next morning. Who knew that roasting blueberries brought out so much of their sweet, bright flavor? This is a yummy alternative to oatmeal. All the spicy flavor you love in burritos, but for a protein-packed breakfast. If you copy and paste the recipes into a word processer you should be able to print as PDF, or just make your own recipe book copy and paste it out by hand when you find time.